The Business Intelligence Group today announced the winners of its Artificial Intelligence Excellence Awards program. This business awards program sets out to recognize those organizations, products and people who bring Artificial Intelligence (AI) to life and apply it to solve real problems.
"Artificial Intelligence is now playing a major role in our lives as the technology expands," said Maria Jimenez, chief nominations officer for Business Intelligence Group. "We are so proud that such an incredible group of companies won this year's program. Congratulations to all the creativity and hard work of all every employee involved."
The 2022 Artificial Intelligence Excellence Awards winners includes Yieldmo, Inc. in the Product Winners category for its innovation in machine learning.
Product Winners
Yieldmo, Inc.- Machine learning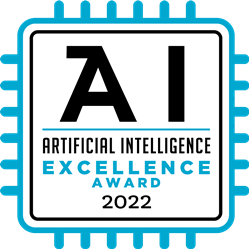 About Business Intelligence Group http://www.bintelligence.com
The Business Intelligence Group was founded with the mission of recognizing true talent and superior performance in the business world. Unlike other industry award programs, these programs are judged by business executives having experience and knowledge. The organization's proprietary and unique scoring system selectively measures performance across multiple business domains and then rewards those companies whose achievements stand above those of their peers.